In accordance with relevant laws and regulations of the People's Republic of China and international practices, starting from 18 March 2021, the Chinese Embassy in Singapore and Chinese Visa Application Service Center(CVASC)will collect all fingerprints from visa applicants (excluding visa applicants for visas of Hong Kong and Macao Special Administrative Regions of China), and issue biometric visas accordingly (sample attached).  
For visa applications submitted on and after 18 March, when completing visa application forms and making appointments online, applicants should submit the application documents personally to the Chinese Visa Application Service Center (CVASC) and have their fingerprints collected.
The following applicants can be exempt from fingerprint collection:
1.Applicants under the age of 14 or over 70;
2.Diplomatic passport holders, or applicants eligible for diplomatic, official and courtesy visas;
3. Applicants who already had their fingerprints collected within the past five years at the Chinese Embassy or the CVASC in Singapore with the same passport;
4. Applicants with all fingers mutilated or uncollectible.
The Chinese Embassy kindly reminds that applicants shall have their fingerprints collected in person. Applicants who forge fingerprints or use other people's fingerprints will be denied entry into China and bear the consequences incurred.
Address of the CVASC:
80 Robinson Road, #16-01/02/02A, Singapore 068898
For enquiry:
Tel:+6567139380
E-mail: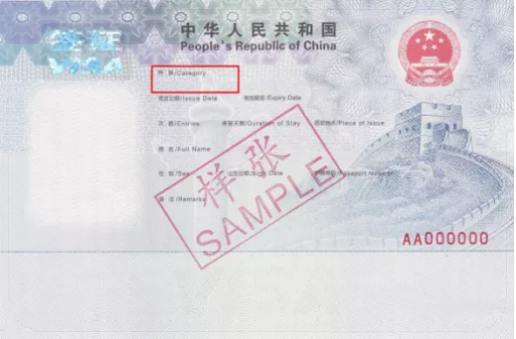 (Sample of Biometric Visa)