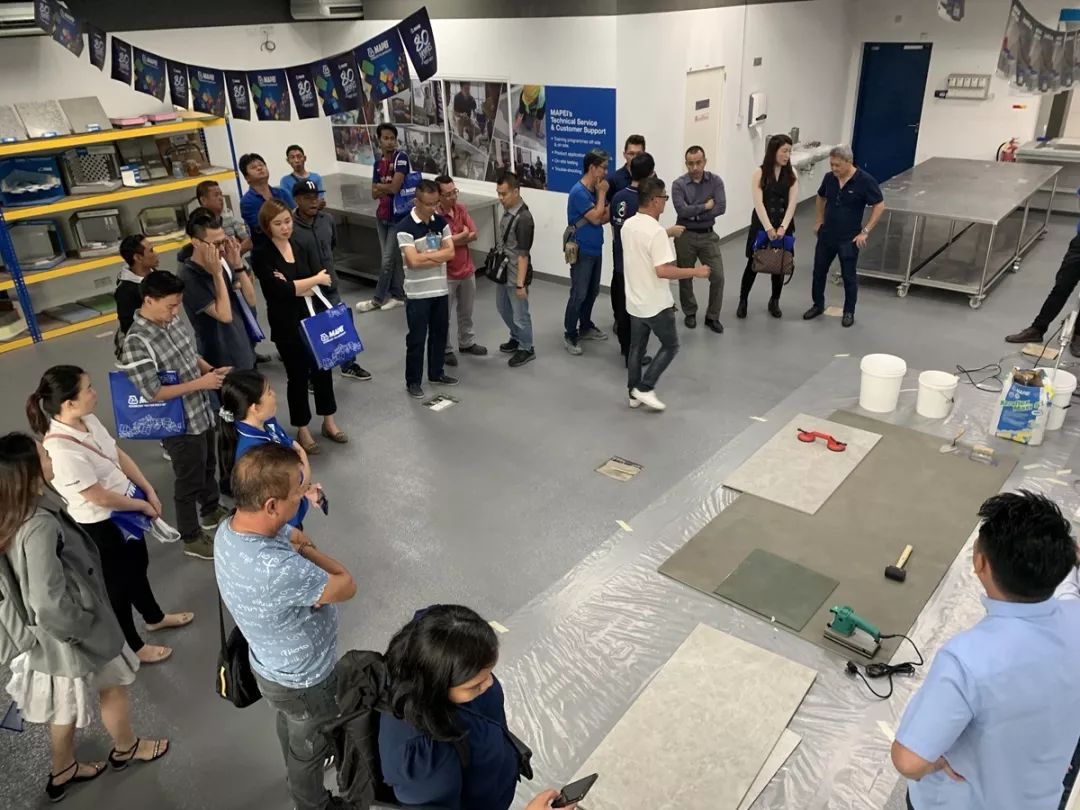 【简一·国际】继7月份简一密缝铺贴技术在新加坡成功上市推广后,9月18日,我们携手世界最大化工生产商马贝集团(Mapei Group),在马来西亚共同就当地施工标准,因地制宜推行密缝铺贴技术,同时,简一还首次公开测试独家研发的专用拉平器,缝隙可稳定控制在0.5mm或以下。有产品的平整度,尺寸的标准度,膨胀系数等技术的支持,新的标准和服务体系的配合,密缝价值再次获国际客户高度认可。
【GANI IN THE WORLD•2019•Malaysia】Following the successful launch and promotion of Gani zero-joint paving in Singapore, on 18th September, with Mapei Group, the world's largest manufacturer, we discussed about the local installation standard and zero-joint paving's promotion in Malaysia. And meanwhile, Gani firstly tested the independent developed leverer in public, which help to control the joint within 0.5mm or even less stably. With the technology support of product flatness, dimension standard, expansion coefficient, and the new standard and service system, zero-joint paving has been highly recognized by international consumers again.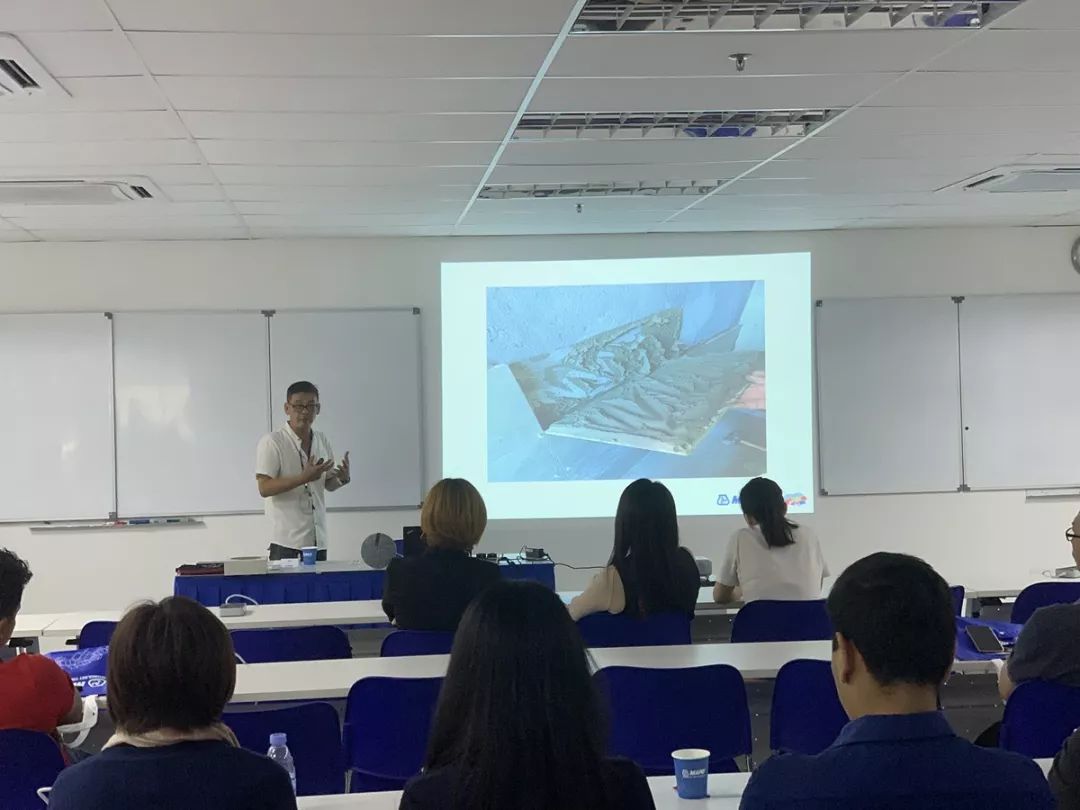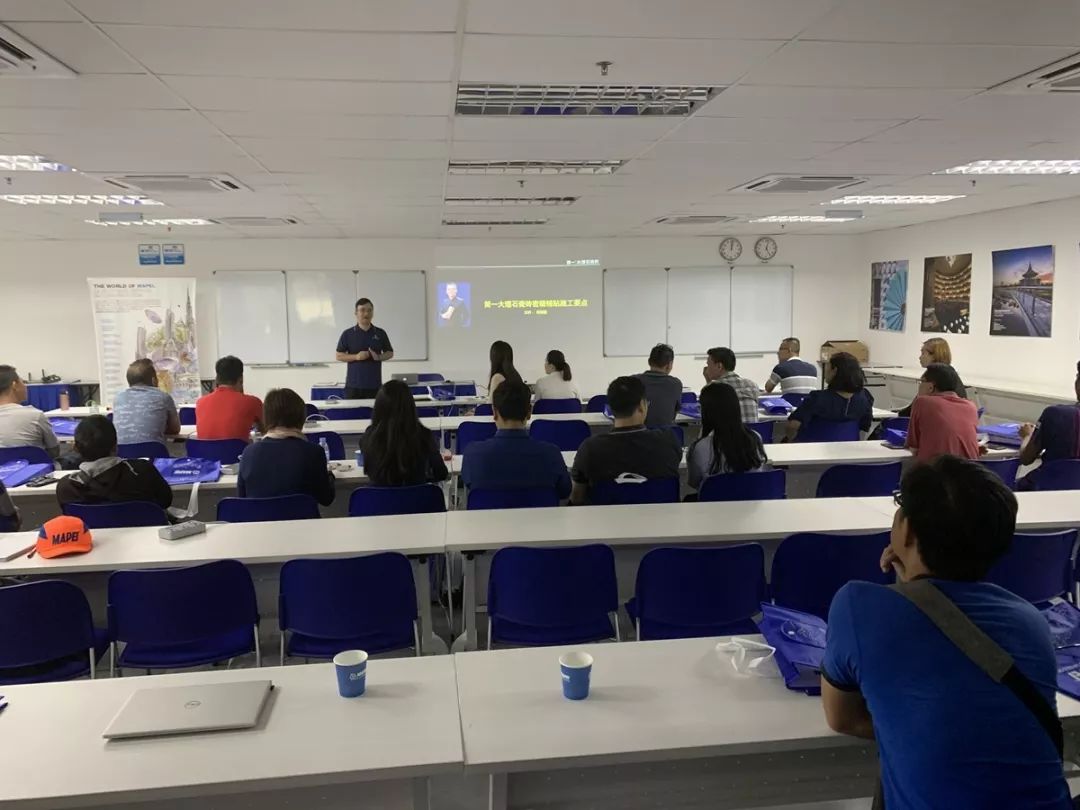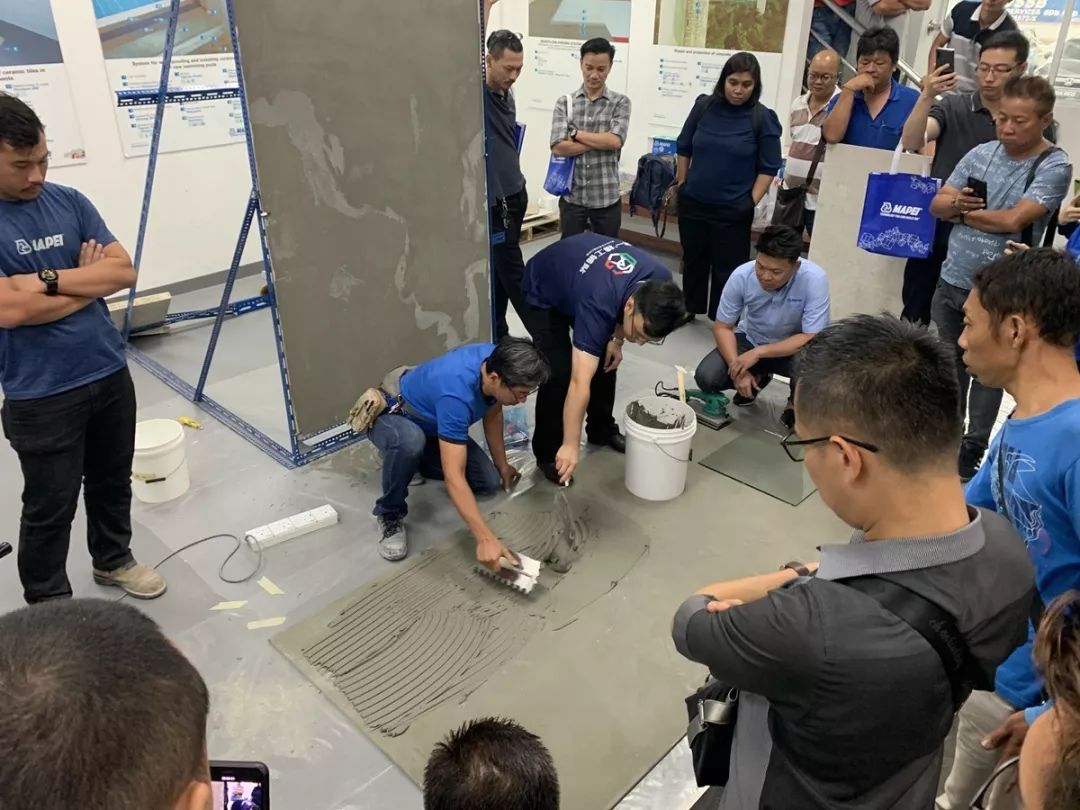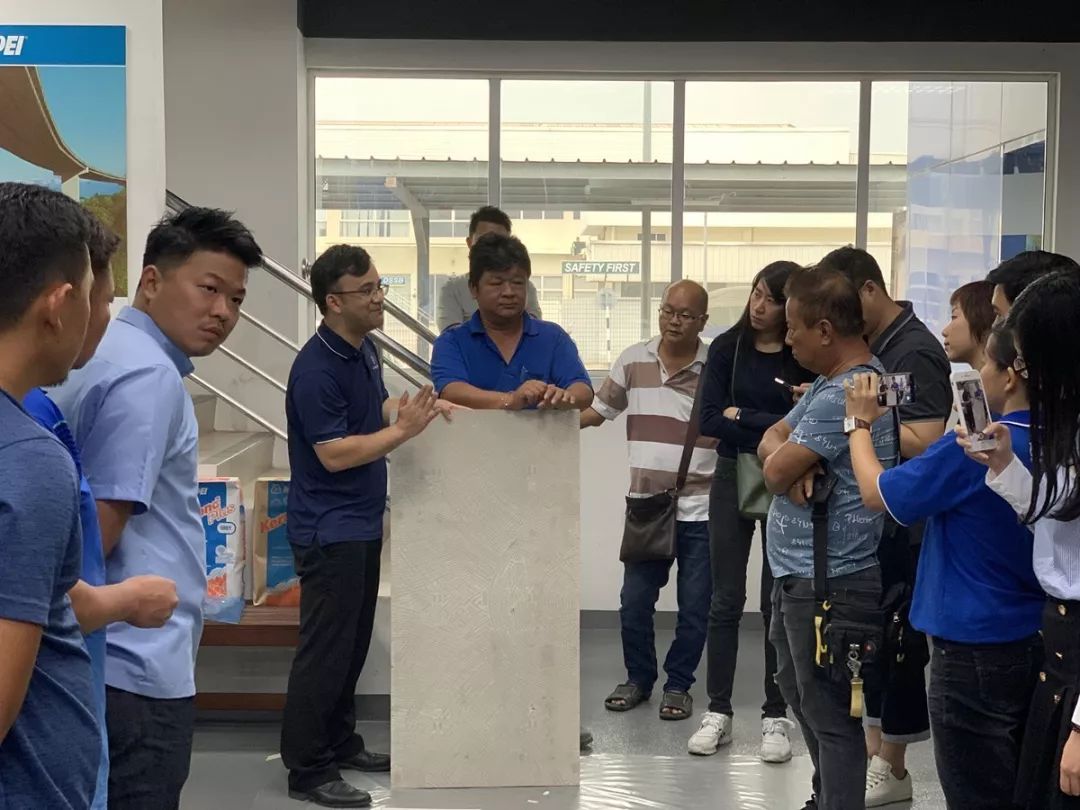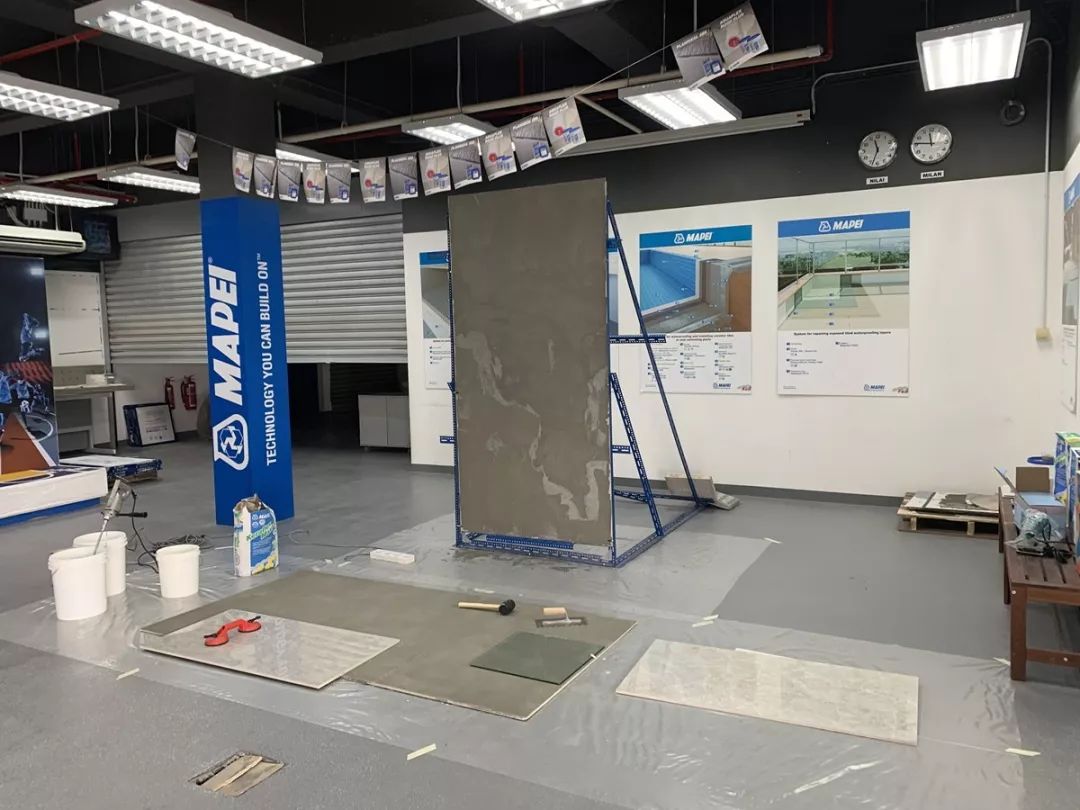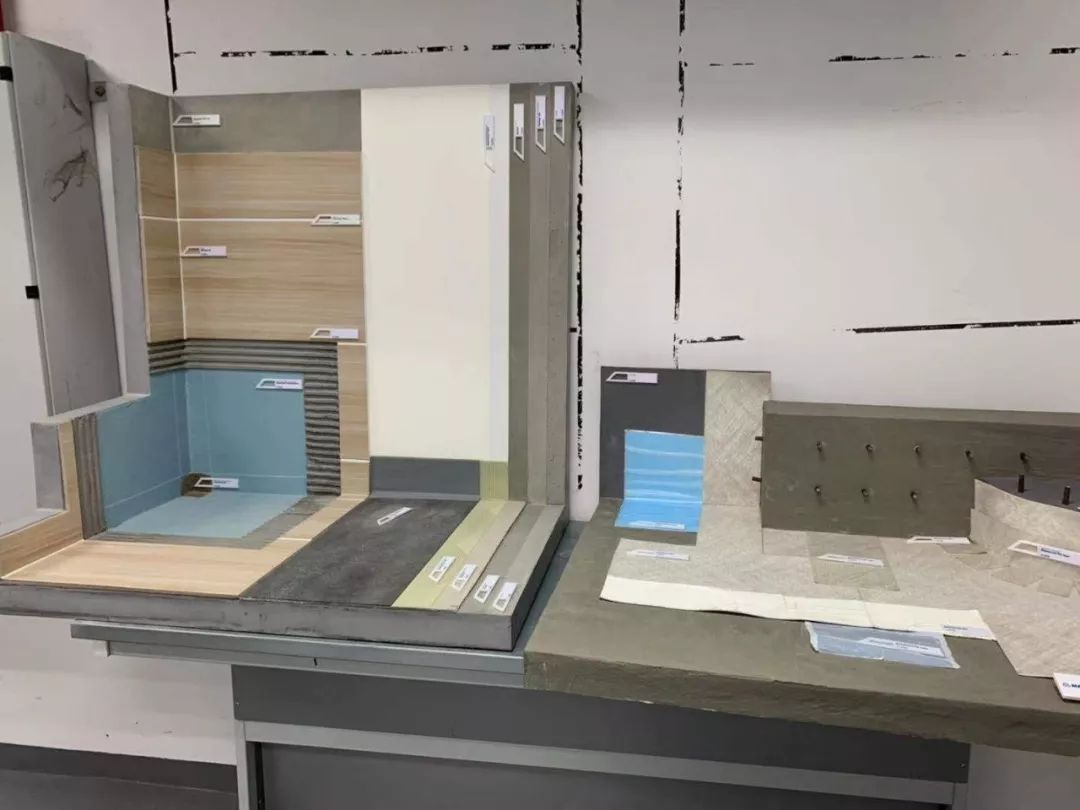 现场培训实践展示   Scene photos
强强联合·简一X马贝集团无缝合作交流
STRONG ALLIANCE: GANI MARBLE TILES X MAPEI GROUP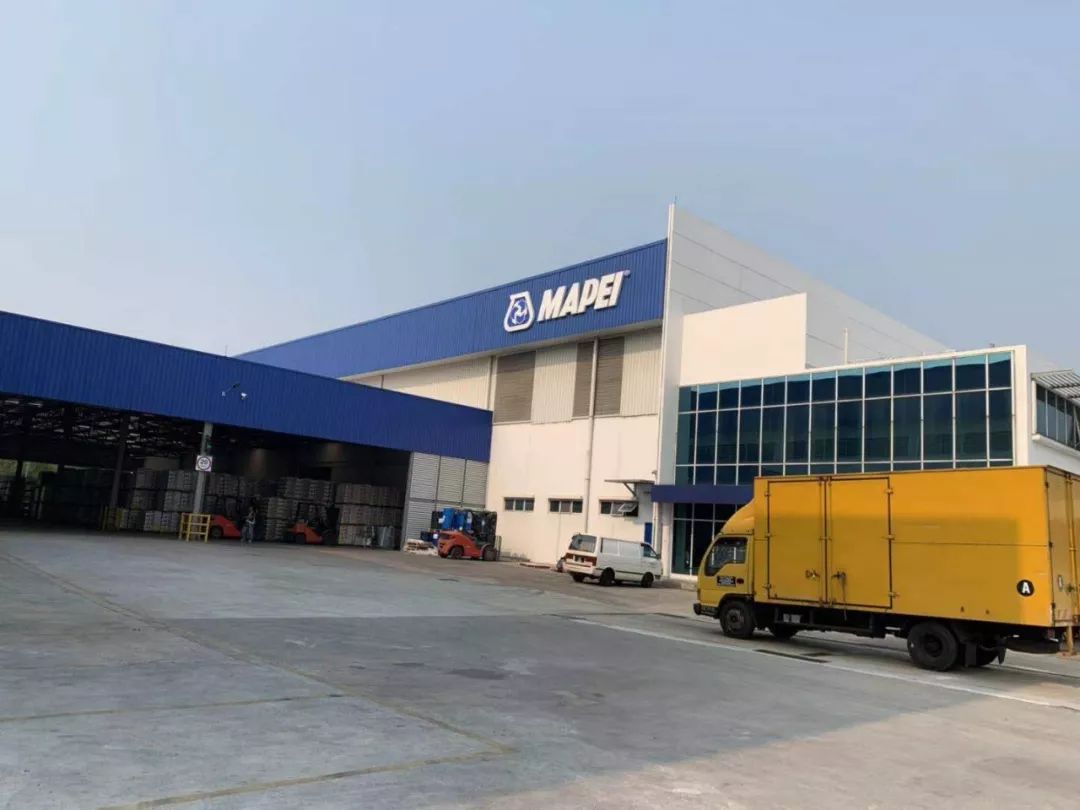 马贝集团于1937年创建于意大利米兰,是当今世界建筑用胶粘剂和建筑化工产品生产领域的引领者之一,在全球的53个国家共设立81个子公司,70间工厂。专业生产当今建筑用胶粘剂、各类地面和墙面铺设用辅助材料等超过1500种产品。马贝一直重视产品研发,马来西亚公司与简一的强强联合,体现出双方对工艺技术上的不断追求和进取。
Founded in Milan, Italy, in 1937, Mapei Group is one of the world's leading manufacturers of building adhesives and building chemicals. It has 81 subsidiaries and 70 factories in 53 countries around the world. Professional production of today's building adhesives, various types of floor and wall paving auxiliary materials are more than 1500 kinds of products. Mapei has always attached great importance to product development. The strong alliance between Malaysian company and Gani reflects the continuous pursuit and progress of both sides in technology.
作为大理石瓷砖的开创者,简一同样专注于产品研发和技术开发,重视质量管理,生产程序及管理都通过国际权威机构的认证。大理石瓷砖作为绿色可持续材料,还原天然大理石之美,今年8月更获得了亚太酒店设计颁发的"2019年度首选瓷砖品牌"。此次双方的技术交流,不仅代表着国际业界对简一产品的质量肯定,也是对简一的资质、产品、管理以及发展理念的综合认证。
As the pioneer of marble tile, Gani also focuses on product and technology development, attaches importance to quality management. Production procedures and management have passed the certification of international authorities. As a green and sustainable material, marble tile perfectly restores the beauty of natural marble. In August this year, Gani marble tiles won the award of "The Preferred Ceramic Tile Brand of 2019" by Asia-Pacific Hotel Design. The technical exchanges between the two sides not only represent the international industry' s affirmation of the quality of Gani products, but also the comprehensive certification of Gani' s qualifications, products, management and development concepts.
马来西亚密缝铺贴案例鉴赏
Malaysian project case appreciation of zero-joint paving
吉隆坡TGV电影院
项目位置:马来西亚
产品:细纹雪花白,阿波罗银,阿波罗灰
TGV Cinema
Location: Kuala Lumpur, Malaysia
Products: White Carrara, Claros Grey(light), Claros Grey(dark)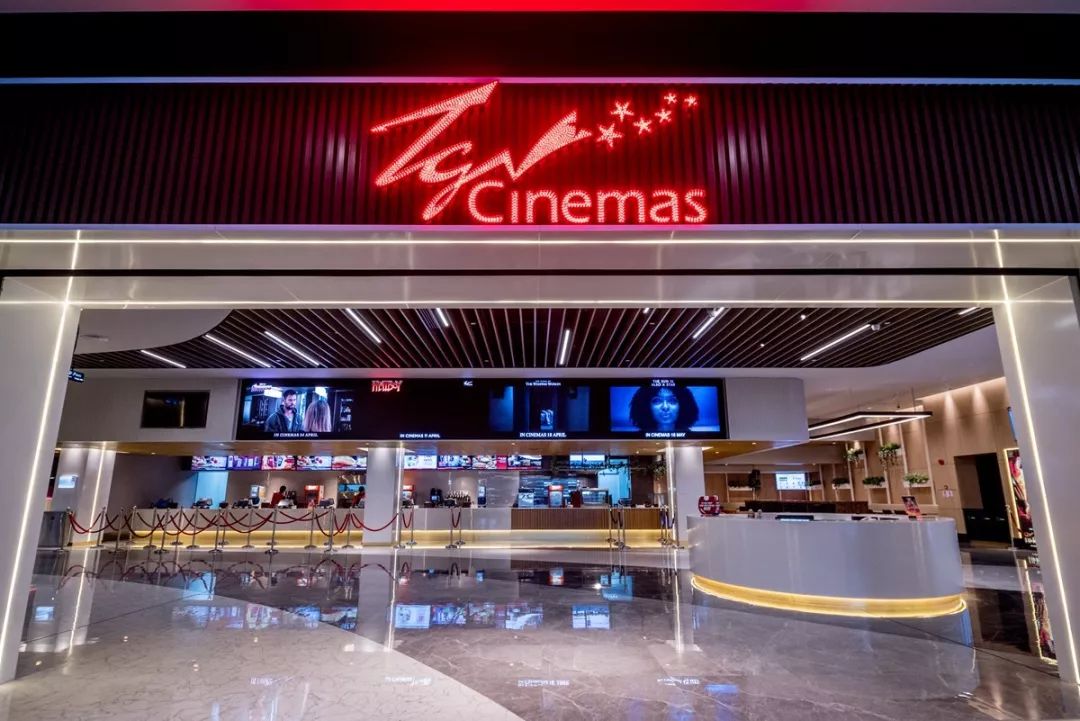 TGV电影院是马来西亚最早引入综合性观影概念,在吉隆坡等地大型商场均有分布、首屈一指的连锁影院。与简一战略合作的影院位于吉隆坡郊区的central i-city商场,也被称为"迷你曼谷"。
TGV cinema is the first cinema chain in Malaysia to introduce the concept of comprehensive movie viewing, which is distributed in large shopping malls in Kuala Lumpur and other places. The cinema cooperated with Gani is located in the central i-city mall on the outskirts of Kuala Lumpur, also known as "Mini Bangkok".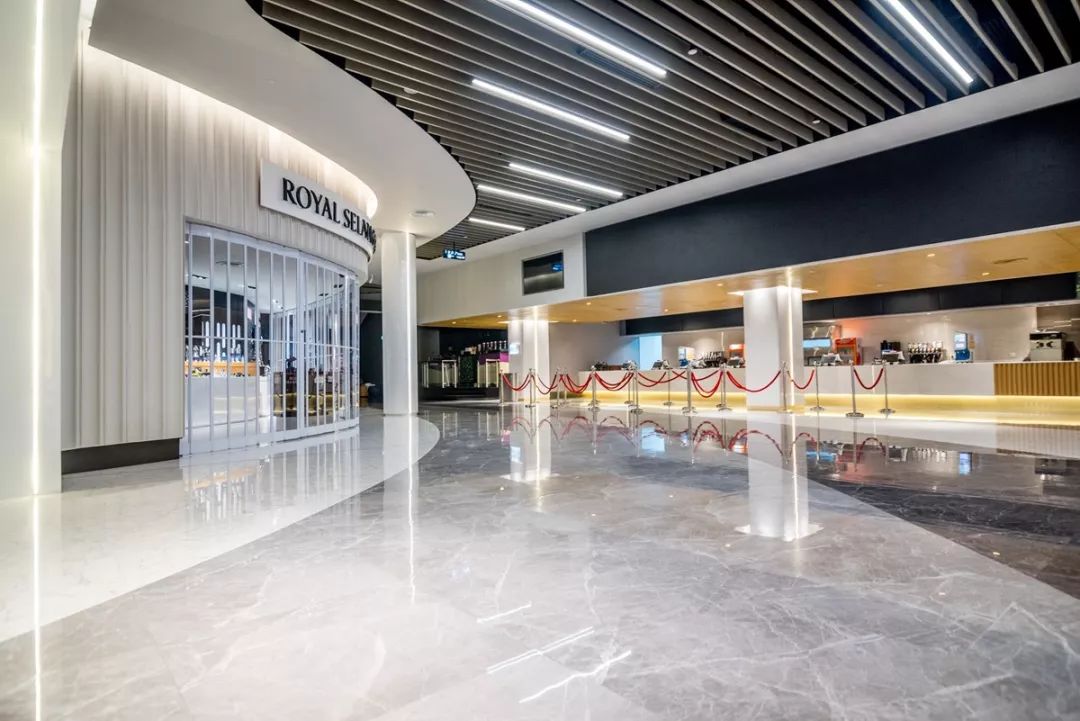 大堂采用细纹雪花白,阿波罗银和阿波罗灰,深浅色搭配错落有致,密缝铺贴效果更显得浑然一体。
The lobby is decorated with White Carrara, Claros Grey(light), Claros Grey(dark), in dark and light colors. It is elegant and distinct, and with zero-joint paving, the effect is more like one piece.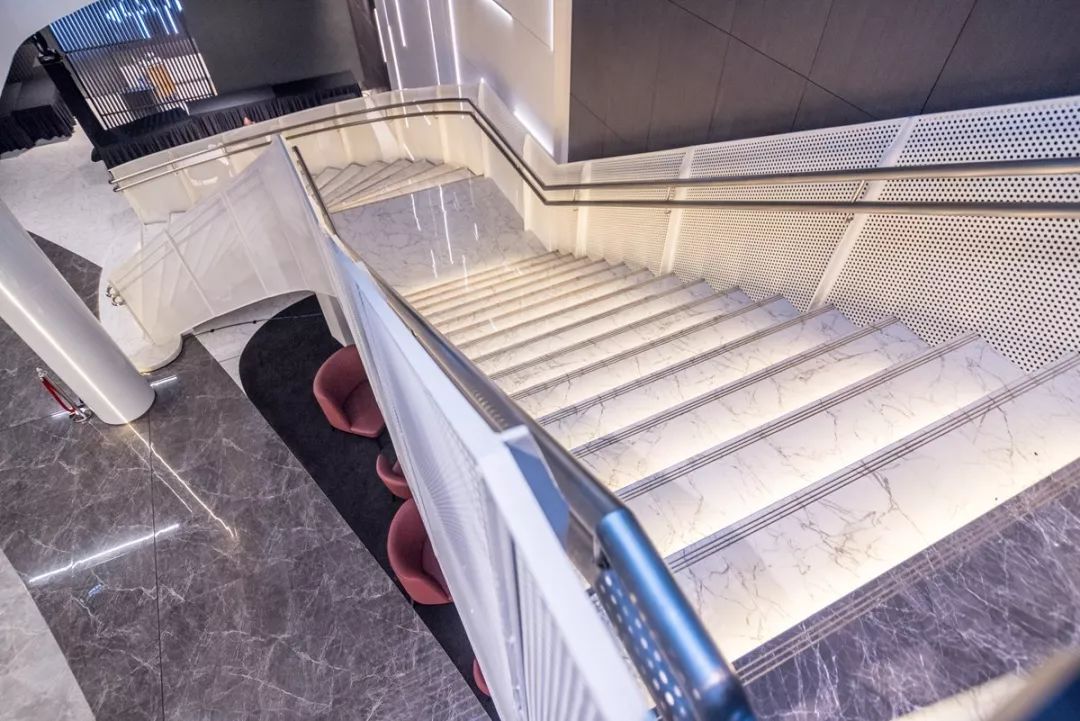 楼道采用细纹雪花白,灯光下更显通透明亮。
The corridor is used with White Carrara, which is more transparent and bright under the light.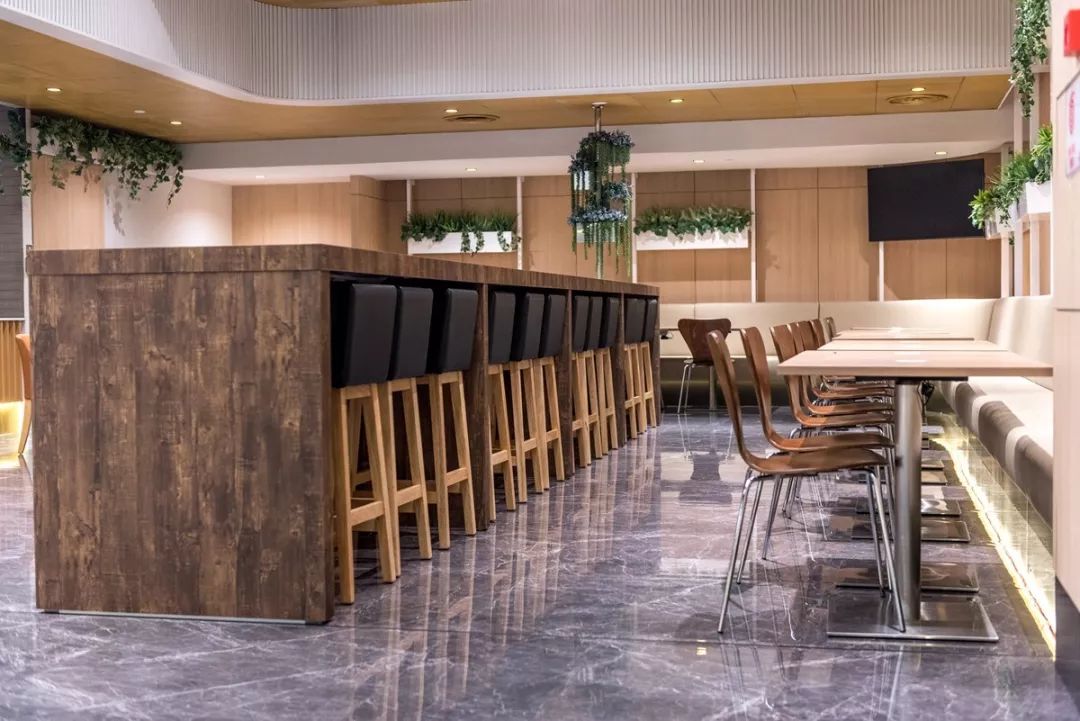 TVG CLUB休憩区域采用的也是阿波罗灰,整体铺贴效果厚重端庄,低调而不张扬,营造出优雅、精致的空间感,匹配出电影院的高端享受。
TVG CLUB recreation area also uses Claros Grey(dark), the overall paving effect is dignified, low-key but elegant, creating a delicate sense of space, matching the high-end environment of the cinema.
更多国内外密缝铺贴案例鉴赏:
Appreciation of more cases of zero-joint paving at home and abroad
播放
国际活动预告:
"GANI IN THE WORLD全球活动"9月将带大家来到2019意大利博洛尼亚展及简一之夜新品意大利发布会现场!敬请期待!
International event premise: In September, "GANI IN THE WORLD" will take you to 2019 CERSAIE in Bologna, Italy and GANI NIGHT. Please stay tuned!